Daydreamour
A downloadable game for Windows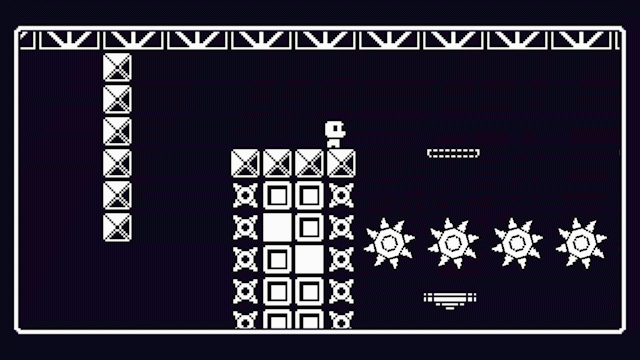 Daydreamour is an extremely short (~15 mins) platformer about a developer daydreaming about running. Jump and climb your way through a perilous factory!
This game was made for the Locally Sourced Spring Bundle in ~5 days using Unity. This game is now free that the bundle is over. The small QOL updates are on hold until further notice.
Story:
Struggling with a creative block, the developer needed something to jump-start their drive again. With a sigh, they opened a new tab in their browser and began scrolling through videos - something they usually do when they can't make any progress.
While watching a video, they noticed a peculiar parkour video being recommended. Curious, they pulled up the video. It was someone running through a factory, jumping off walls and avoiding dangerous, forgotten machinery with jumps of precision and timing. They were astounded by the prowess of the runner in the video.
Going down a rabbit hole of parkour videos, the developer could feel the creativity rushing in. Ideas of parkour filled their head and, like that, they got trapped in a state of daydreaming.
Features:
Fixed window resolution of 960x540 (upscaled from 320x180)
Controller support
10+ rooms to run and jump through
Nice 1-bit pixel art
Version:
Controls:
Arrow Keys Left + Right / Left Stick / D-Pad Left + Right - Move
X / A (Xbox controller) / Cross (Dualshock) - Jump
Esc / Options or Start (Dualshock) / Settings or Start (Xbox controller) - Pause Game
Hold Arrow Key Down / Left Stick Down / D-Pad Down and Press X / A (Xbox controller) / Cross (Dualshock) - Drop Through One Way
Press Direction Opposite of Wall and Jump Swiftly for far wall jump
Known Bugs:
Camera shake doesn't happen on every death
Camera has very slight weird movement on far edges of horizontal-scrolling rooms.
Credits:
Art & Programming, Design, Sounds by Jay 'Ihzzay' Wilson (Moon Metro Digital)
Music is AI generated by Ecrett Music
Social:
Studio Twitter: @moonmetrodigi
Download
Click download now to get access to the following files:
Daydreamour_MMD_v0.1.zip
26 MB
Comments
Log in with itch.io to leave a comment.
I want... so much more of this game. It's .... so good. So very good
A quite fun little platformer game, with decent level design, a chill difficulty level and some good music. Good stuff, my dude.
Hey, i tried to speedrun your game and got a 4:28 !
i will 100% request this game on speedrun.com :D
Holy! Congrats! The best time I got was 6:02 when testing it out. I would love to see how speedruns would look for this!
some friends of mine and i wanted to see how far we can go and it looks like sub 3:30 is the absolute limit

I wanna watch this run. Is it up on speedrun.com already?
Nice game! It would be nice to have an options menu so I can configure the volume, keybindings and fullscreen the game.
The platform mechanics are just on point. Not too technical, not too simple. Good Game!
Super simple platformer with some cute and appealing art. Would be nice if the pace was a little faster but overall very well done; especially for a jam game.
Thanks! I agree with the pacing. I definitely wanted to pace things better but not enough time! Will definitely improve the game in a update.
Really nice animations! Pretty smooth controls overall too. I think the wall sliding could use maybe a couple frames of "stick" after you press the opposite direction just to make jumping off walls feel a little smoother, but not many complaints beyond that. Really well done!

Thanks for playing! Funny thing is that the stick time was a bit longer initially but ending up decreasing it a bit for the final product! Will definitely implement a longer stick in an update!
Really polished, love the little dust particles and stuff. At times challenging, at times easy. Always love this type of platformer.