Daydreamour
A downloadable game for Windows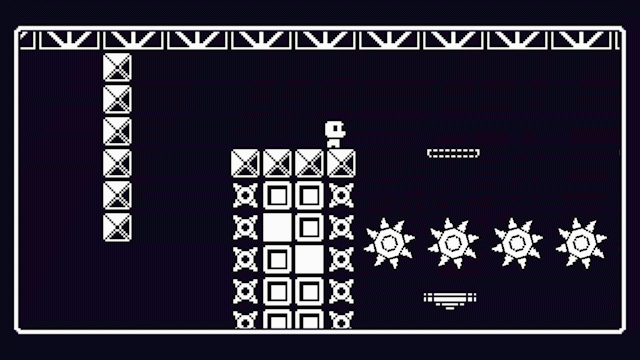 Daydreamour is an extremely short (~15 mins) platformer about a developer daydreaming about running. Jump and climb your way through a perilous factory!
This game was made for the Locally Sourced Spring Bundle in ~5 days using Unity. This game is now free that the bundle is over. The small QOL updates are on hold until further notice.
Story:
Struggling with a creative block, the developer needed something to jump-start their drive again. With a sigh, they opened a new tab in their browser and began scrolling through videos - something they usually do when they can't make any progress.
While watching a video, they noticed a peculiar parkour video being recommended. Curious, they pulled up the video. It was someone running through a factory, jumping off walls and avoiding dangerous, forgotten machinery with jumps of precision and timing. They were astounded by the prowess of the runner in the video.
Going down a rabbit hole of parkour videos, the developer could feel the creativity rushing in. Ideas of parkour filled their head and, like that, they got trapped in a state of daydreaming.
Features:
Fixed window resolution of 960x540 (upscaled from 320x180)
Controller support
10+ rooms to run and jump through
Nice 1-bit pixel art
Version:
Controls:
Arrow Keys Left + Right / Left Stick / D-Pad Left + Right - Move
X / A (Xbox controller) / Cross (Dualshock) - Jump
Esc / Options or Start (Dualshock) / Settings or Start (Xbox controller) - Pause Game
Hold Arrow Key Down / Left Stick Down / D-Pad Down and Press X / A (Xbox controller) / Cross (Dualshock) - Drop Through One Way
Press Direction Opposite of Wall and Jump Swiftly for far wall jump
Known Bugs:
Camera shake doesn't happen on every death
Camera has very slight weird movement on far edges of horizontal-scrolling rooms.
Credits:
Art & Programming, Design, Sounds by Jay 'Ihzzay' Wilson (Moon Metro Digital)
Music is AI generated by Ecrett Music
Social:
Download
Click download now to get access to the following files:
Daydreamour_MMD_v0.1.zip
26 MB